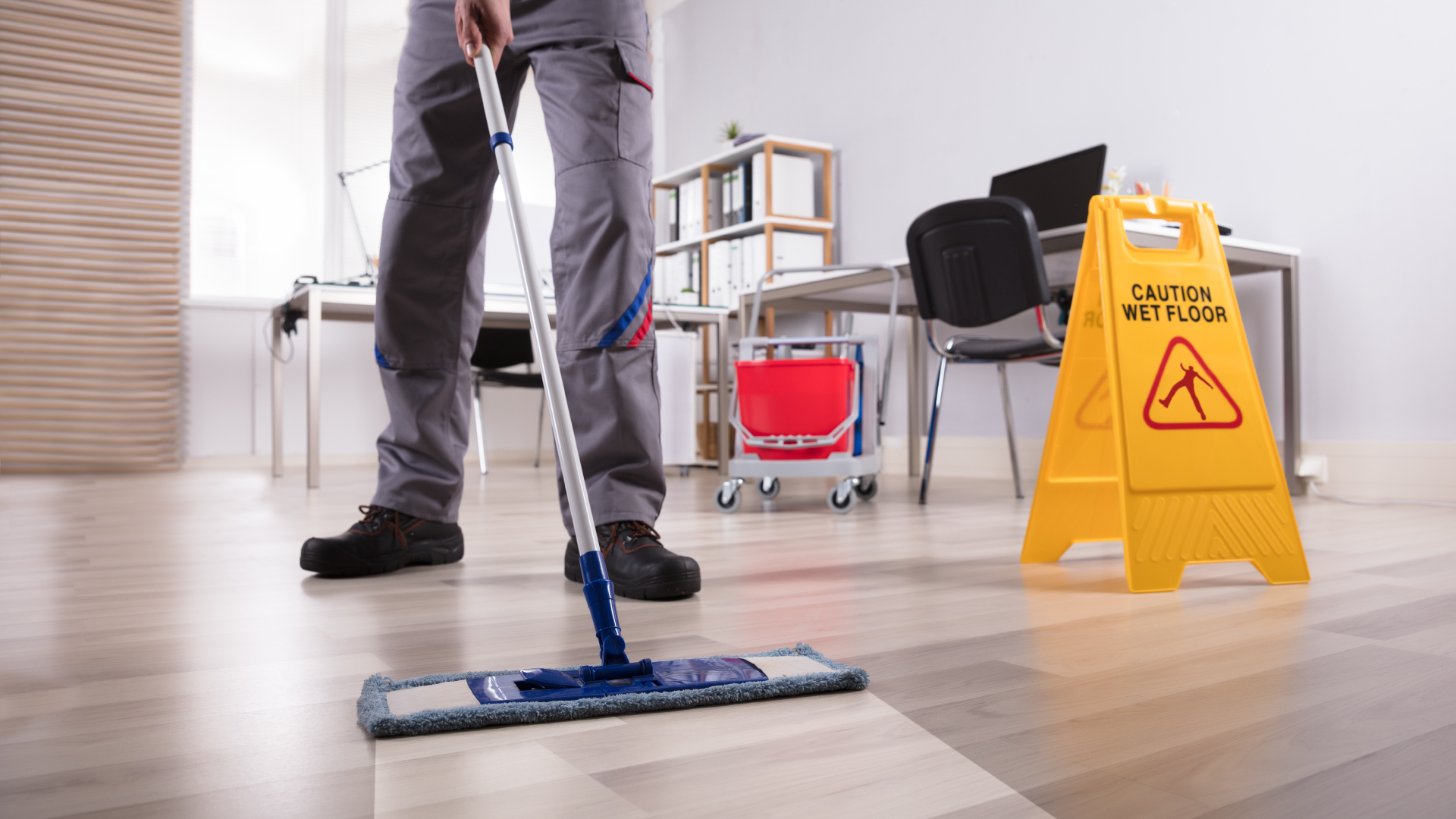 Blog
Stay up to date with the latest in facilities management
May 22, 2023
Have you ever imagined working in a spotless environment, cleaned with precision and consistency that only technology can provide? At Servus, this vision has become our
[…]
November 30, 2022
Facility Management trends are always changing. The FM industry has experienced significant growth in recent years. This is due in part to the increasing complexity of
[…]
October 5, 2022
 A flooded office is a business owner's worst nightmare. You are faced with the daunting task of having to clean up and repair the damage. Additionally,
[…]
May 25, 2022
Now that the rainy season is officially upon us, it's important for commercial businesses to take steps to ensure their property is prepared for wet weather.
[…]
May 24, 2022
A building is a significant investment and one that requires ongoing care and maintenance. Over time, the costs associated with managing a facility can increase, eroding
[…]
May 23, 2022
As a commercial building owner or operator, you are likely to be familiar with the importance of maintaining your facility's Air Conditioning (AC) system. After all,
[…]
March 7, 2022
If you're like most people, you don't think about your AC unit until it's not working. That's when you realize how much you rely on it
[…]
March 7, 2022
The air you breathe in your office building can have a significant effect on both the health and productivity of building occupants. If you're an office
[…]
March 3, 2022
There are many aspects of life where bigger is obviously better, but your air conditioning unit is not always one of them! In fact, in many
[…]
November 22, 2021
As a commercial property owner, you have to ensure that your building is equipped with the best technology and equipment. This includes installing an air conditioning
[…]
October 26, 2021
It's no secret that, when the temperature rises, retail stores and their employees suffer. No one wants to work in a stuffy shop; it's miserable! If
[…]
October 11, 2021
Air-conditioning (AC) is an essential part of any building, but issues with an AC system can also be a MAJOR headache for building managers/owners. If these
[…]
August 19, 2021
Extreme weather events – including widespread flooding –  have become more common in recent years.  Floods are unpredictable, destructive, and costly to manage.  While it is
[…]
June 7, 2021
Although there are still many unknowns surrounding the coronavirus, what we do know is that regular cleaning can reduce the risk of exposure to SARS-CoV-2, the
[…]
January 5, 2021
For many, 2020 was a year of change and will be considered as one for the record books. No one could fathom that in one year,
[…]
June 29, 2020
One of the biggest mistakes that real estate investors make is overlooking the prospect of using a property management company to manage apartments or housing communities.
[…]
May 22, 2020
The coronavirus pandemic has transformed the way we work, act, and socialize. In the not-too-distant future as mandatory shutdowns begin to ease, flipping that sign from
[…]
January 15, 2020
And just like that, another year is has come and gone. 2019 was an eventful year filled with conferences & trade shows, seminars, after work limes
[…]
May 23, 2019
World FM Day celebrates and recognises the facilities management profession focusing particularly on the heroes of the built environment. This international day which was held this year on
[…]
October 31, 2018
Let's face it, everyone wants to feel valued and appreciated. The cleaning industry is one of the most important industries in the world but is unfortunately
[…]
January 12, 2018
Our Year in Review 2017 was packed full of exciting new ventures across our diversifying business portfolio. Team Servus plunged head-first into 2017 with the mission
[…]
May 24, 2017
Once a year, the global facilities management community comes together to celebrate World FM Day. Celebrated on 17 May, 2017 with the theme "enabling positive experiences,"
[…]
May 2, 2017
Glowing tributes poured in as the Servus family joined together to wish their colleague, Cyril Francis, a Happy Retirement. From the newbie to veteran, everyone was
[…]
March 9, 2017
International Women's Day is a global day celebrating the social, economic, cultural and political achievements of women.  The day was celebrated on 8 March, 2017 with the
[…]
February 16, 2017
On February 10 2017, Servus Limited celebrated its 15th year of operation with an event dubbed an Evening of Cocktails. In attendance were several of
[…]
January 16, 2017
Servus Limited initiated its coveted MRI Champion Award in August 2016. Each month, all employees who are required to use Workspeed on a daily basis vied
[…]
December 21, 2016
For three grueling months, Servus staff members were on the quest to become Servus' Biggest Loser. Over the 12 week period, participants joined in weekly boot
[…]
December 15, 2016
As the pioneer of Facilities Management in Trinidad and Tobago, Servus Limited took pride in being a Gold Sponsor at the inaugural Building Lifecycle FM Forum
[…]
October 24, 2016
Servus parking lot was a sea of pink on Saturday 22 Oct, 2016, as staff members, family and well-wishers gathered at Servus Head Office to do
[…]
August 19, 2016
Team work…commitment…customer focus. These are the pillars which formed the basis of the new SERVUS logo. SERVUS staff members journeyed from as far as Galeota to
[…]
August 19, 2016
Considered the backbone to the company, Servus Limited has always taken an avid interest in their most valued asset, their employees. Started in August 2013, the
[…]
May 18, 2016
Servus Limited celebrates Administrative Professional's Week with our Administrative Professionals by conducting Business Professionalism workshops facilitated by Ms.
January 11, 2016
Servus Limited has relocated its Head Office. We are now situated at the corner of Chancery Lane and Albion Streets, Port of Spain. Our new contact
[…]